You're here because you might be asking yourself: how can I incorporate turmeric into my daily routine? Look no further! This versatile spice has gained popularity for its numerous health benefits, particularly its potent anti-inflammatory properties due to its active compound, curcumin. Whether you're a home cook or someone looking to boost their health, adding turmeric to your diet can be easy and enjoyable. In this step-by-step guide, we'll explore various creative ways to incorporate turmeric into your daily life, from your morning routine to savory dishes.
How Can I Incorporate Turmeric into My Daily Routine: A Step-by-Step Guide
1. Start Your Day with Turmeric Tea: Begin your mornings by incorporating turmeric into your daily routine through a soothing cup of turmeric tea. To make this comforting drink, boil water and add a teaspoon of turmeric powder or grated fresh turmeric root. For enhanced absorption, add a pinch of ground black pepper and a little grated ginger. Let it simmer for 10 minutes, then strain and enjoy the warm, aromatic beverage.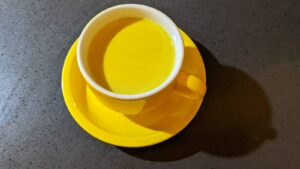 2. Indulge in Golden Milk: Golden milk is another delightful way to incorporate turmeric into your daily routine. This creamy beverage combines turmeric with milk (dairy or plant-based) and other spices like cinnamon and ground ginger. You can sweeten it with honey and add a dash of black pepper to amplify curcumin absorption. Sip on this calming drink in the evening to unwind.
3. Boost Your Scrambled Eggs: For a nutritious twist on your breakfast, incorporate turmeric into your scrambled eggs. Simply add a pinch of turmeric powder to your egg mixture before cooking. The vibrant color and subtle flavor will elevate your meal and provide a healthy dose of curcumin.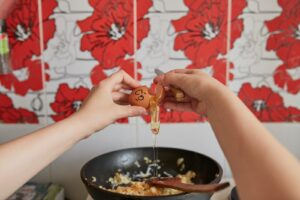 4. Spice Up Your Roasted Vegetables: Incorporate turmeric into your daily routine by adding it to roasted vegetables. Toss your favorite root vegetables with olive oil, a sprinkle of turmeric powder, and a pinch of black pepper before roasting. The result? A colorful, flavorful, and health-packed side dish.
5. Embrace Indian Curries: Indian cuisine is famous for incorporating turmeric into a variety of dishes. Try your hand at cooking traditional curries that feature this spice as a key ingredient. Sauté onions, garlic, and ginger in coconut oil, then add turmeric, along with other spices like cumin and coriander. Stir in vegetables, protein, and vegetable broth for a hearty meal.
6. Experiment with Turmeric Supplements: If you're looking to easily incorporate turmeric into your daily routine, consider taking turmeric supplements. These capsules often contain concentrated curcumin, providing you with a convenient way to enjoy the benefits of turmeric without changing your diet significantly.
7. Sprinkle Turmeric on Rice: Incorporate turmeric into your daily routine by adding it to rice dishes. Whether you're making plain white rice or flavorful pilaf, a pinch of turmeric can enhance the color and flavor of the dish. Mix turmeric with a bit of coconut milk for a subtly fragrant result.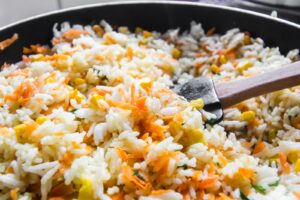 8. Blend into Smoothies: Turmeric can also be incorporated into your daily routine through your favorite smoothie. Add a small piece of fresh turmeric or a teaspoon of powdered turmeric to your morning blend. Pair it with ingredients like coconut water, pineapple, and mango for a tropical twist.
9. Incorporate Turmeric in Savory Dishes: Explore other savory dishes where turmeric can shine. From stews and soups to stir-fries and sauces, adding turmeric can enhance the flavor profile while boosting the health benefits of your meals.
10. Satisfy Your Sweet Tooth: Even sweet treats can incorporate turmeric. Try adding a pinch of turmeric to recipes like oatmeal, yogurt, or chia pudding. The slight bitterness of turmeric can balance the sweetness and provide a unique twist.
Things To Avoid When Incorporating Turmeric into Daily Routine
As you embark on your journey to incorporate turmeric into your daily routine, there are a few things to be mindful of in order to ensure you maximize its benefits while avoiding any potential pitfalls. Here's a list of things to avoid when incorporating turmeric into your daily life:
1. Overconsumption: While turmeric offers numerous health benefits, excessive consumption can lead to digestive discomfort or interactions with certain medications. It's recommended not to exceed more than 1-3 teaspoons of turmeric per day, whether through your diet or supplements.
2. Ignoring Black Pepper: Black pepper contains piperine, a compound that enhances the absorption of curcumin, the active compound in turmeric. When incorporating turmeric into your daily routine, always consider adding a pinch of black pepper to increase curcumin absorption.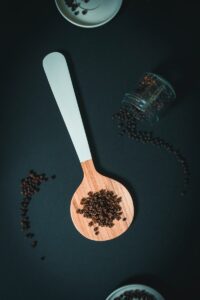 3. Skipping Healthy Fats: Curcumin is fat-soluble, meaning it's better absorbed when consumed with healthy fats. When using turmeric in your meals, incorporate a source of healthy fat, such as olive oil or coconut oil, to ensure optimal absorption.
4. Not Pairing with Vitamin C: Vitamin C can further enhance the absorption of curcumin. Consider incorporating turmeric into dishes that contain vitamin C-rich ingredients like citrus fruits, bell peppers, or leafy greens.
5. Not Consulting a Healthcare Professional: If you have existing medical conditions, are taking medications, or are pregnant, it's important to consult a healthcare professional before significantly increasing your turmeric intake. Turmeric can interact with certain medications and may not be suitable for everyone.
6. Disregarding Allergies: While turmeric is generally safe for most people, some individuals might be allergic to it. If you've never consumed turmeric before, start with a small amount and observe for any allergic reactions like itching, rash, or digestive issues.
7. Consuming Low-Quality Supplements: If you're opting for turmeric supplements, choose reputable brands that offer high-quality products. Be cautious of supplements with fillers, additives, or unclear ingredient lists.
8. Not Balancing Flavors: Turmeric has a distinct flavor that can be overpowering if not balanced properly. Avoid using excessive amounts that might make your dishes bitter or unpleasant. Start with a little turmeric and adjust according to your taste preferences.
9. Disregarding Staining Potential: Turmeric has a vibrant yellow color that can stain surfaces, clothing, and even your skin. Be cautious when handling turmeric and clean surfaces immediately to prevent staining.
10. Neglecting Variety: While turmeric can be a fantastic addition to your daily routine, it's essential to maintain a diverse diet. Relying solely on one ingredient, even a beneficial one like turmeric, might lead to nutrient imbalances.
11. Using Poor-Quality Turmeric: The quality of the turmeric you use matters. Opt for fresh turmeric root or high-quality powdered turmeric from reputable sources. Low-quality turmeric might not provide the same level of health benefits.
12. Expecting Instant Results: Incorporating turmeric into your daily routine might not lead to immediate results. Like many dietary changes, its effects may take time to manifest. Patience is key when incorporating turmeric into your lifestyle.
By keeping these potential pitfalls in mind, you can make the most of incorporating turmeric into your daily routine while avoiding any unwanted side effects or issues. As with any dietary changes, it's wise to proceed mindfully and consult with a healthcare professional if you have any concerns or specific health considerations.
How Can I Incorporate Turmeric into My Daily Routine – Final Thoughts
Incorporating turmeric into your daily routine can be a tasty way to reap its health benefits. From turmeric tea to savory dishes and beyond, this spice has a place in various aspects of your diet. Whether you prefer the convenience of supplements or the authenticity of Indian curries, there's a perfect way for you to enjoy the advantages of this golden spice. So go ahead, add turmeric to your daily routine and elevate both your health and your culinary experiences!